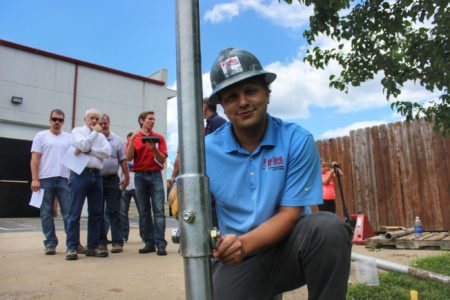 Piers can trace their roots all the way back to 1720 in England, where they were invented. In the nineteenth century, lighthouses were supported by Helical Piers as well.
Helical anchors are essentially small shaft pipe piles with one or more helical bearing plates attached. Instead of being hydraulically vibrated into the ground, like a pipe pile, they are gently rotated into the ground using high torque hydraulic drive head. They can support most structures, including industrial, commercial, or residential.
Screw piles, helical piers, and helical piles are synonyms for the same type of foundation solution. They were coined screw pile because of the way they turn and bore into the earth.