Don't Let a Crumbling Foundation Threaten Your Home's Safety and Value. Get a Free Inspection Today.
Is your home's foundation showing signs of wear and tear, such as cracks, settling, or shifting?
Ignoring foundation problems can lead to serious structural damage, putting your family's safety at risk and reducing your home's value.
Our foundation repair Salt Lake City can fix the issue and prevent further damage, giving you peace of mind and protecting your investment.
Don't wait until it's too late – schedule a free inspection today and get started on fixing your foundation.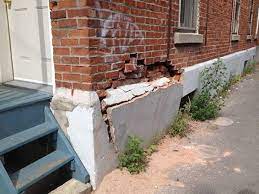 Schedule Your Inspection Now
Take the first step towards protecting your home by scheduling a free foundation inspection with.
Our expert technicians will assess your foundation and identify any potential issues, providing you with a comprehensive report and customized solutions to address them.
With our state-of-the-art equipment and industry-leading products, we'll help you restore your foundation to its original strength and stability.
Don't wait until it's too late – schedule your inspection now and secure the safety and value of your home.
Foundation Repair Experts in Salt Lake City: Protect Your Home's Structural Integrity Today!